Word From The Director
Congratulations on your next upcoming event. Thank you for choosing to walk this journey with us. And to our continued clients and viewers thank you for your commitment to support us and work with us. A warm welcome to Stress free and serene events where your event is planned and managed from concept to completion with service above self. Here's more about us.
Stress free & Serene Events Limited provides a one stop solution for your event's needs, dreams and expectations depending on the size of your budget. We offer different services to meet a client's requirements. We provide the optimum and customized solution made for a particular individual or entity. Events are ideal for corporate, incentive and social groups. This is because magical Uganda offers the best of both worlds: the mystique and tradition of Africa as well as the sophistication of first world hotels, transport and communication structures, top class venues, corporate conference planning organizations and support services.
Our people enjoy the privilege of the variety of options our country offers in the selection of venues and facilities when hosting a function. Multinational companies and the world at large recognize the convenience, beauty and wonders of hosting events in Uganda which makes us come in handy in selecting from the various choices.
This company was started in 2014 with an aim of relieving individuals the stress, hustle and strain one has to go through to plan and manage a successful event hence the name Stress free. Over years its services have come to stand true to its name for individuals and companies. Their clients have been able enjoy their value for money through achieving a stress free and serene event with the least available funds.
Our experienced team is always ready to listen to client's wildest imagination or dream, and tailor it to the best customised concept with the best theme personal to the client effortlessly. Is it rustic, glamorous, whimsical, tropical or regal that you want? Is it low key or is it a feast with thousands of people? Is it traditional close to the African, Indian culture name it? They are always ready to breathe life in your dreams by planning your event and further making sure it is executed to detail. Our expertise is one of the things our clients admire about us.
Stress Free & Serene Events Limited takes pride in working within the small-to-medium size and to the largest sector; preferring the personal touch inherent to this group. So should you be considering holding any kind of event, weddings, (destination weddings, modern, church or traditional weddings), birthdays, baby / bridal showers, corporate events (conferences, seminars or workshops, award ceremonies), christenings, press conferences, auction and fundraisers, fashion shows, concerts, anniversaries, engagements, thanksgiving, team building, hosting of international guests, festivals and rapporteurs. Please contact us. We would be delighted to assist you to prepare, plan, vet service providers, create and manage your event.
Remember for every event you need a plan hence a professional planner. Come let's give you a stress free and serene event, from concept to completion with service above self.
Our Vision
To be an 100% customer satisfaction driven company that is a preferred service provider in events planning and management with a the reputation of a quality, high standard & reliable event solution.
Our Mission
Integrated event execution with passion and excellence on time and within budget.
Feel free to reach out to us should you need any more information about us.
Objectives
To provide a wide range of events planning and management services including value added services.
To be able to relive peoples' stress as we take full responsibility of the entire event planning, managing, executing it to detail and in the end give them value for their money.
To be able to listen to couples or clients and turn their dreams into reality by giving them their dream wedding or event.
To be able to have a successful event with all the damage control behind the scenes gives us pure joy
To achieve and maintain a high degree of customer confidence and satisfaction by continuous upgrade as per market trends, service performance by enhancing the quality of service and prompt attention to customer needs.
To develop a sound marketing strategy with cost effective solutions.
To generate adequate internal resources to finance the company's investment plans, working capital needs and build its reserves for future growth.
Our keys for development:
Desire for Excellence
Trust and confidence build-up
Innovation & creativity
Transparency
Teamwork&Financial discipline
We believe in
Motivation
Collective responsibility and leadership
Professionalism and ethics
Adding values to our client needs 
Social Responsibility
Stress Free & Serene Events Limited acknowledges its responsibility to its clients, the staff and the wider community.
One thing our clients like about us is that we will foster healthy relationships with them based on honesty and reliability.
Caring about our communities and environment is the cornerstone of our value base. The company contributes to the growth and development of the communities within which it operates by becoming involved in community development projects
We constantly contribute wedding planning tips and advice on our Facebook platforms, the Bride and Groom magazine of Uganda Vision group, My wedding Uganda
Stress Free & Serene Events Limited employs and trains local people
The company conducts its business in an environmentally sustainable manner.
We support the social, emotional and physical well-being of employees by providing a healthy, stimulating work environment.
Our wide range of events services are in:
Conferences, seminars or workshops
Church, traditional and destination weddings
Award ceremonies
Christenings
Corporate events
Press conferences
Auctions and Fundraisers
Product launches
Fashion shows
Funeral and Memorial services
Bridal and Baby showers
Birthdays
Housewarmings and thanksgiving
Concerts
Anniversaries
Engagements
Thanks giving
Team building
Hosting of international visitors
Tours and travels
Honeymoon
Festivals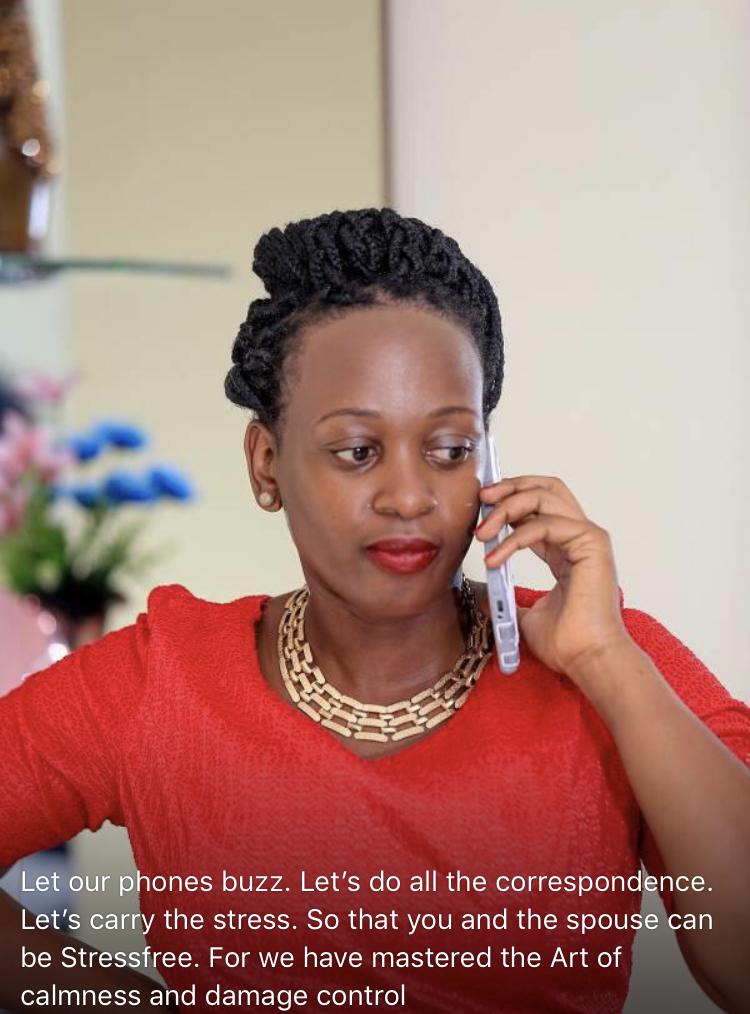 Quality Assurance
The future of Stress Free & Serene Events Limited depends on our ability to provide customers with products and services that consistently meet or exceed their expectations.
Our team is fully committed to providing quality products and services.
We also have code of ethics for the team, Standard Operating procedures (SOP's) to be followed.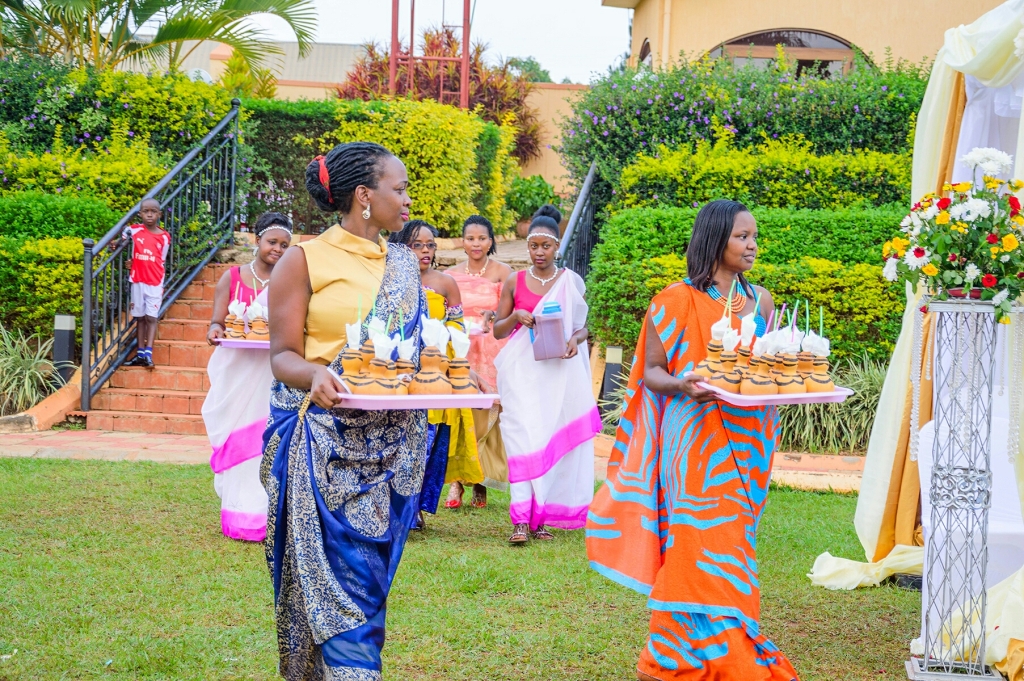 We strive towards achieving the following values:
To provide our customers with services and products of the highest quality that meet agreed specifications and deadlines through fully understanding their needs and our capability to meet them
To minimize all forms of loss and wastage through planned and systematic control of all our activities, resulting in increased benefits for all stakeholders.
Strive to satisfy and delight our clients as the most important stakeholders in our business.
Creating ongoing winning partnerships, with suppliers being our allies in serving the interests of our clients
To develop individual skills, self-discipline and a true sense of self –worth of all team members. Our success is dependent upon the collective energy and intelligence of our team members. We strive to create a work environment where motivated team members can flourish and succeed to their highest potential. We appreciate effort and reward excellence.
The services provided by Stress Free & Serene Events Limited are based on a concept of reliability, quality and value for money.
Our values stem from respect and integrity, superior service, customer satisfaction, ethics and discipline.
Our Team.
Stress free & Serene Events Limited comprises of a well-educated, experienced, artistic, creative and welcoming team.
At the top is the Managing Director who is still the over role Planner and events manager (In charge of concept and overall plan). There is also the Venue manager, Risk Assessment personnel, Logistics officer, Accountant and Operations officer. There is also the support staff that is Driver and 20 well trained ushers.
They are well vast with customer Relations, problem solving skills and they know how to work in stringent and emergency situations. They are committed to executing the task. They possess a sense of creativity and beauty that they will breathe life to your idea and give you a beautiful well organised, executed event effortlessly.
To the team at Stress free, events are not parties they are jobs, they take every detail serious as a given assignment. Contact for more information about us.